About Freeman Jones Solicitors
Freeman Jones Solicitors is a law firm located in Chester, offering expert legal services to businesses and individuals nationally, in a straight forward and cost-effective manner. Our mission is to service clients not just locally, but nationally. Our approach to business is simple, we listen carefully to our clients and then we aim to provide the highest level of professional legal advice, remaining totally client focused.
The Purpose of our Privacy Policy
The very purpose of our privacy policy is to ensure that you are informed and aware of the way Freeman Jones Solicitor's handles your personal data. This includes the obtaining, storing and management of your information. In addition to this, the privacy policy also provides you with information explaining your personal rights, as well as the information you need to enforce your rights and request any amendments, removal or transfer of your information.
Not only does this privacy policy aim to inform you on all that encompasses the use, storage and communication of your information, but it also aims to equip you to be able to make informed decisions when using our website or services.
Should you require it, we have provided a list of useful definitions at the end of this privacy policy for your assistance.
Please take a moment to read our privacy policy and do not hesitate to contact our Date Protection Officer, Mr. Colin Freeman, at cfreeman@fjsolicitors.co.uk.
What is 'Personal Data'?
Generally speaking, if Freeman Jones Solicitors were to collect information that could somehow identify you, either directly or indirectly, then this would be considered to be personal data. For example, what identifies an individual could be as simple as a name, number, or address, or it could be a much more complex identifier such as an Internet Protocol (IP) address.
As such, if said data could be anonymised and therefore not identify you as an individual, this would not be considered personal data and is subsequently not subject to GDPR (General Data Protection Regulation).
It is important to understand what personal data is described as to establish whether your data is subject to the regulations.
What type of personal data does Freeman Jones Solicitors collect?
The table below illustrates the type of personal data which we collect and some examples
in order to be as informative as possible.
| Type of Data | General Information | Examples |
| --- | --- | --- |
| Direct Identifier | This type of data can directly identify you as an individual. | Your name, your age, your gender or date of birth |
| Contact details | This data is simply used to provide us with details to correspond with you during your time with us. | Home address, telephone or mobile number or email address. |
| Professional Data | This data is information regarding your educational background and any professional qualifications. | Degree Qualifications, referees or details regarding your previous educational institution. |
| Financial Data | This is information regarding how you intend to pay us for our services and any financial information we require to complete applications or forms to the court on your behalf. | Bank details, bank statements or payment history. |
| Profiling Information | This refers to any account information you have with Freeman Jones Solicitors or reviews. | Reviews or feedback from questionnaires. |
| Usage Data | This includes online analytical data. | Frequency of site visits, how you use our site and frequently visited pages. |
| Marketing and Communications Data | This refers to your individual preferences. | Consent or non-consent to sharing your data for marketing purposes. |
| Sensitive Data | Whilst all personal data could be considered to be 'sensitive', this type of data is information we require to determine the better picture of your case but is not as crucial as direct identifiers. | Sexual orientation, Intimate details, ethnicity or race (amongst others) |
How does Freeman Jones Solicitors collect my personal data and why?
There are a few different ways we collect your personal data, all of which you will be made aware of in the following list; –
Direct interactions;

It may be that we collect your personal data via direct interactions with you. This may include initial meetings, telephone communication, or making payments to use for our services, amongst other direct communication.

Automated Interaction;

This simply refers to information that we may collect once you have visited our website, such as cookies or server logs. For further information on automated interactions regarding our use of cookies, please refer to our Cookie Policy.

Third-Parties or Public Sources;

On occasion we may receive your personal information from a variety of third parties. Examples of such parties are; –

Other law firms or our clients, for example, if you are involved in a matter associated with them;
Analytical data from online servers;
professional information from former employers, referees or educational institutions;
In summary, any information that Freeman Jones Solicitors collects, whether it be directly from you or another individual or organisation, we only collect data which we require to provide you with the best possible service. Any information we process must have a legitimate purpose for storage or else this comes into conflict with your individual rights under GDPR. Additionally, although there are a number of ways in which we collect your data, we will predominantly only store data that is directly provided by you.
How does Freeman Jones Solicitors use my personal data?
We will only ever use your data within our legal parameters. For your information, the following are the most common uses of your personal data; –
Contract purposes;

We will process your personal data when we require it to perform the contract we are about to enter or have entered into with you;

Legitimate interests;

Where it is necessary for our legitimate interests and none of your fundamental rights override this;

Emergencies;

We are required to use your personal data in the case of an emergency;

Legal obligations;

Where we need to comply with a legal obligation.
Our Key Principles
The GDPR sets out seven key principles that are expected to be at the very core of every organisations approach to processing personal data, Freeman Jones Solicitors included. They are as follows; –
Lawfulness, fairness and transparency

We will only ever process your personal data so long as we have a lawful basis. These include consent, necessary for contract, legal obligation, vital interests, public task, and legitimate interests.
We will also consider how processing the data may affect you and will ensure that any adverse impacts are justifiable. As such, we promise to only ever handle your data in a fair manner and will not deceive or mislead you when collecting any personal data.
We will be completely transparent and honest, especially regarding any obligations of your right to be informed.

Purpose limitation

We will clearly identify our purpose for processing your personal data and will have documented as such. In addition, should we plan to use your personal data for a new purpose, we check that it is compatible with our original purpose, or we get consent for the new purpose.

Data minimization

We will only collect the required amount of data from you and we will not collect any more than necessary to fulfil our specific purpose. In addition, we will regularly review the data we hold and assess whether we still have a sufficient purpose for it. If we deem the data to no longer be of any use, we will erase it.

Accuracy

We will ensure that none of the information we collect from you is misleading or incorrect. We also promise to regularly check the accuracy of the data collected and amend the information, or erase it, should it be necessary. Any source we use to update your personal information will be recorded too.

Storage limitation

We will not keep any data longer than we need it. Should you wish to know why we are keeping your data for longer than you anticipated, we must be able to justify why we still store your data. Our policy for standard retention periods is 6 years, which is in keeping with our professional obligations to store your file of papers.
We will also regularly review our information and erase or anonymise any of your personal data that we no longer need.

Integrity and confidentiality (Security)

We will ensure that we have the most appropriate security measures in place to protect your personal data when we store it. This includes, but is not limited to, regular risk assessments of processing your data and the enforcement of encryption and/or pseudonymization where it is appropriate to do so.

Accountability

We will be accountable for our actions when handling your personal data and how well we comply with the other principles.
Your legal rights
As mentioned previously, one of the main purposes for our privacy policy is that you are fully informed of your rights under the GDPR. As such, the following list contains your individual rights, and a short explanation as to what each right means; –
Right to be informed

You have the right to be informed about the collection and use of your personal data. As such, we are under an obligation to provide you with details about how we handle your personal data.
You also have the right to be informed if we share your personal data with third parties.

Right to access

You have the explicit right to access your personal data upon request, either in writing or verbally. This right of access allows you to receive a copy of your personal data to help you understand how and why we are processing your data. This also acts as quality assurance to give you peace of mind that we are handling your data lawfully.
You have the right to request confirmation that we are processing your personal data, a copy of said personal data, and any other supplementary information we store.

Right to rectification

You have the right to have any incorrect personal data amended or completed if it is incomplete. Once again, this can only be done upon request either verbally or in writing.
The Data Protection Act 2018 (DPA 2018) states that the personal data is inaccurate if it is incorrect or misleading as to any matter of fact.

Right to erasure

You have the right to have your personal data erased upon request. However, please be aware that this is not an absolute right and only applies in certain circumstances. The circumstances in which this right to erasure apply include, but are not limited to; –

the personal data is no longer necessary for the purpose which we originally collected or processed it for;
you withdraw your consent for us to store your information;
or we no longer have an overriding legitimate interest to continue storing your data.

Your right to erasure does not apply if it is crucial for one of the following reasons to apply; –

to exercise the right of freedom of expression and information;
to comply with any potential legal obligations;
if the storage of the data is in the public interest;
archiving purposes in the public interest;
or for the defence, establishment or exercise of legal claims.

Your request to have your data erased must be in writing or verbally.

Right to restrict processing

You have the right to restrict the processing of your personal data where you have a specific reason for doing so. Once again this is similar to the right to erasure and can only occur in a specific set of circumstances. If and when you have restricted the processing of your personal data, we may be permitted to store your data but will not use it. As such, this is an alternative to requesting your data to be erased.
The right to restrict applies in a number of different circumstances including; –

You contest the accuracy of your personal data and we are verifying its accuracy;
The data has been unlawfully processed and you oppose erasure and request a restriction instead;
We no longer need the personal data but you require us to keep it in order to establish, exercise or defend a legal claim; or
You have objected to us processing your data and we are considering whether our legitimate grounds override your own.

Please be aware that we are able to reject your request for restriction if we perceive it to be manifestly unfounded or excessive. Should this be the case, we are within our powers to request a reasonable fee (based on administrative costs) or simply refuse to deal with the request. As such, justification for your request is necessary.

Right to data portability
You have the right to receive a copy of your own personal data and have this personal data communicated from us to another controller.
Please be informed that the personal data in question is only data that you have provided to us and only applies when we have consent as the lawful basis for processing your personal data or it is necessary for the performance of a legally binding contract, and when we are carrying out the processing of said data via automated means i.e. only via computer or technology.
We are under an obligation to provide your personal data in a format that is; –

Commonly used;
Structured;
Machine-readable.
Right to object
You have the right to object to the processing of your own person data. You have the explicit right to do so if the processing of this data is deemed to be for marketing purposes.
Alternative situations where you may object to the processing of your data but your right to object is not absolute include; –

Our legitimate interests (or the legitimate interests of a third party);
A task carried out in the public interest; or
The exercise of official authority invested in us.
Children and GDPR
Much like many other areas of the law, children's personal data requires particular protection under GDPR. This is because it is expected that children are less aware of the risks involved when handing over personal data and as such require specific attention.
There are certain aspects of personal data in which children over the age of 13 can consent to the processing of, such as offering an information society service (ISS), the definition of which can be found under 'Useful Definitions'. Please be rest assured that Freeman Jones Solicitors has a specific code of conduct for handling personal data belonging to a child and understand the increased sensitivity of their information.
However, please note that should we ever need to obtain information regarding your children, we will gain your consent before processing such information.
Links to third-party websites
We wish to take the time to highlight that should we ever upload links to third-party websites, the Freeman Jones Solicitors privacy notice does not cover how that organisation processes your personal information. As such, we encourage you to take the time to read over the third-party website's own privacy notice.
Should we ever share your personal data with other organisations, it is best practice for us to inform you of this, unless we are relying on an exception or an exemption. However, we will not share your information with any third parties for the purposes of direct marketing. We will only ever share your personal data if it assists us in our service for you. For example, any organisations who provide elements of services for us.
Should you ever like to know who we are sharing your personal data with at any time, please contact our Data Protection Officer Mr Colin Freeman at cfreeman@fjsolicitors.co.uk.
Communication of Personal Data to Third-Party Organisations as a legal requirement
It is highly likely that during your time working with Freeman Jones Solicitors, some of your personal data may have to be shared with other parties as a legal requirement. For example, disclosure of documentation to opposing counsel and the courts is a compulsory aspect of court proceedings, meaning that personal data must be shared. Please be rest assured that we will inform you of this communication at the earliest convenience.
Additionally, Freeman Jones Solicitors does not currently share data outside of the EEA. Should this change, we will update our privacy policy accordingly.
Useful definitions in this Privacy Policy
| Term | Definition |
| --- | --- |
| GDPR | The General Data Protection Regulations are an EU enforced set of rules which all EU organisations must comply with. These regulations form part of the data protection regime in the UK. |
| Controller | This person or organisation determines the very purpose and means of processing your personal data. |
| Processor | This person or organisation is accountable for the processing of your personal data on behalf of a controller. |
| Information Society Service (ISS) | The ISS is defined as 'any service normally provided for remuneration, at a distance, by means of electronic equipment for the processing and storage of data'. Examples of this include online shops and streaming services. |
Privacy Policy is subject to change at any time
Please be aware that the Freeman Jones Solicitors Privacy Policy is subject to change at any time, as such it is recommended that you regularly review our notice in order to stay informed regarding your rights under the GDPR.
General
If you have any queries concerning this Privacy Notice, please do not hesitate to contact our Data Protection Officer Mr Colin Freeman at cfreeman@fjsolicitors.co.uk.
Alternatively, any questions or comments can be made in writing addressed to Mr Colin Freeman, Data Protection Officer, Freeman Jones Solicitors, Herons Way, Chester Business Park, Chester, Ch5 9QR.
Please also do not hesitate to contact our Mr Freeman in relation to any issues or complaints that you may have concerning the way in which your personal data has been handled on our website.
You also have the right to lodge a complaint with the Information Commissions Office, Wycliffe House, Water Lane, Wilmslow, Cheshire, SK9 5AF and his website is located at https://www.ico.org.uk
For your reference, our Data Protection Act 1998 number is ZA276909.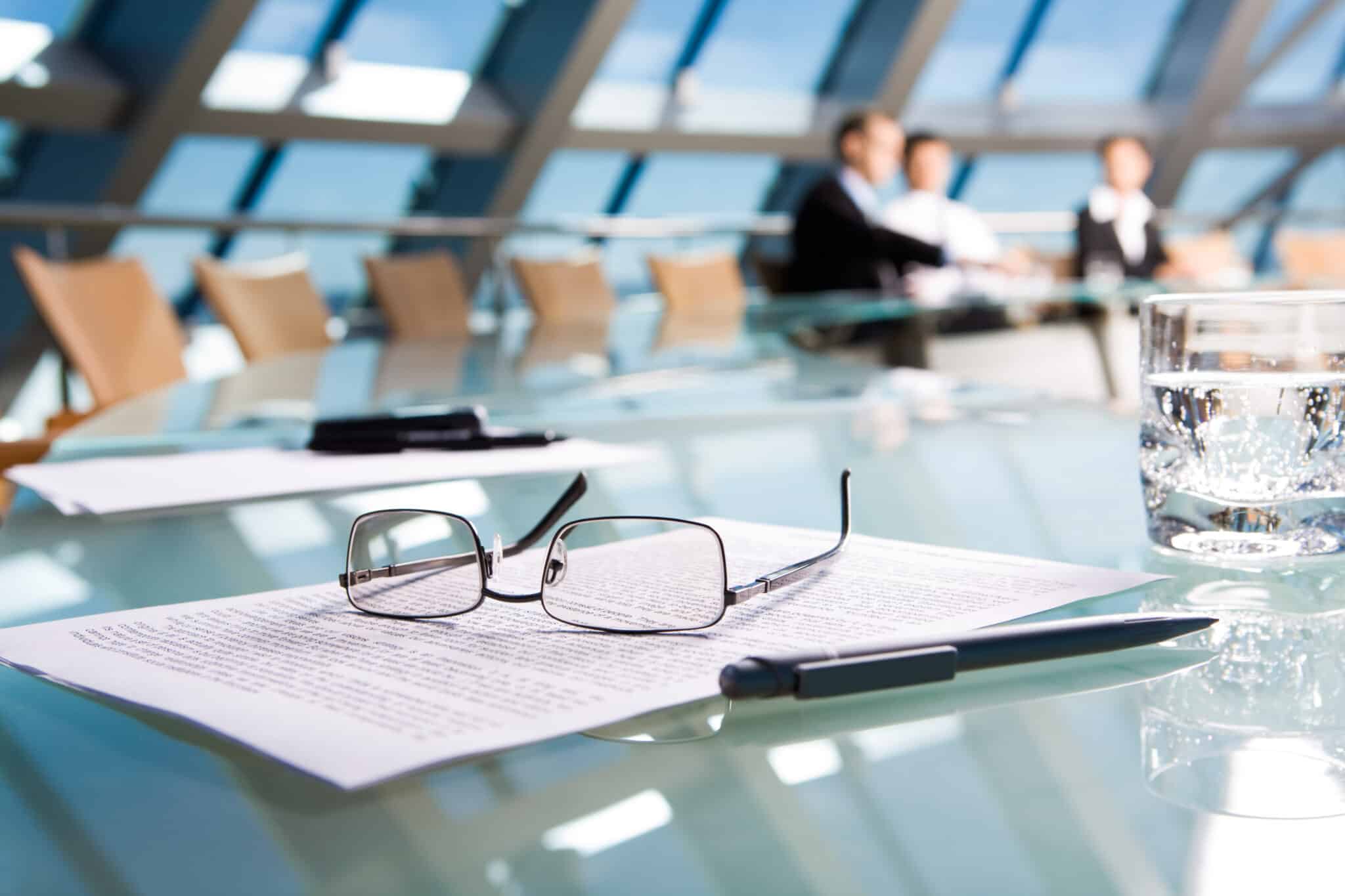 Book Your Free, No-Obligation 20-Minute Consultation Today!
"*" indicates required fields